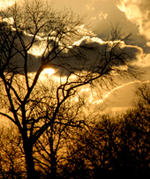 SUNSET AT AYLESBEARE
DEVON, ENGLAND.
IMAGES & PHOTOGRAPHS THROUGHOUT ARE HELD IN COPYRIGHT BY MARK CITYNSKYJ©
About us
Analytical Engineering was founded and incorporated by Mark Citynskyj in December 1993. The objective being to supply both the petroleum industry and industry at large, with innovative instrumentation and control system products and services of the highest calibre.

Mark is an Engineer. During his career he has been engaged in the design and integration of projects ranging from ultra-low power portable data loggers through to large system critical packages and steel construction.

Over the last seventeen years the Company has been engaged on fiscal metering systems (mainly gas instrumentation packages) which include Danalyzer gas chromatographs deployed in hazardous onshore and offshore installations.

Our work involves many engineering disciplines. Utilising the most suitable aspects from each, they are combined together to produce a finished solution.